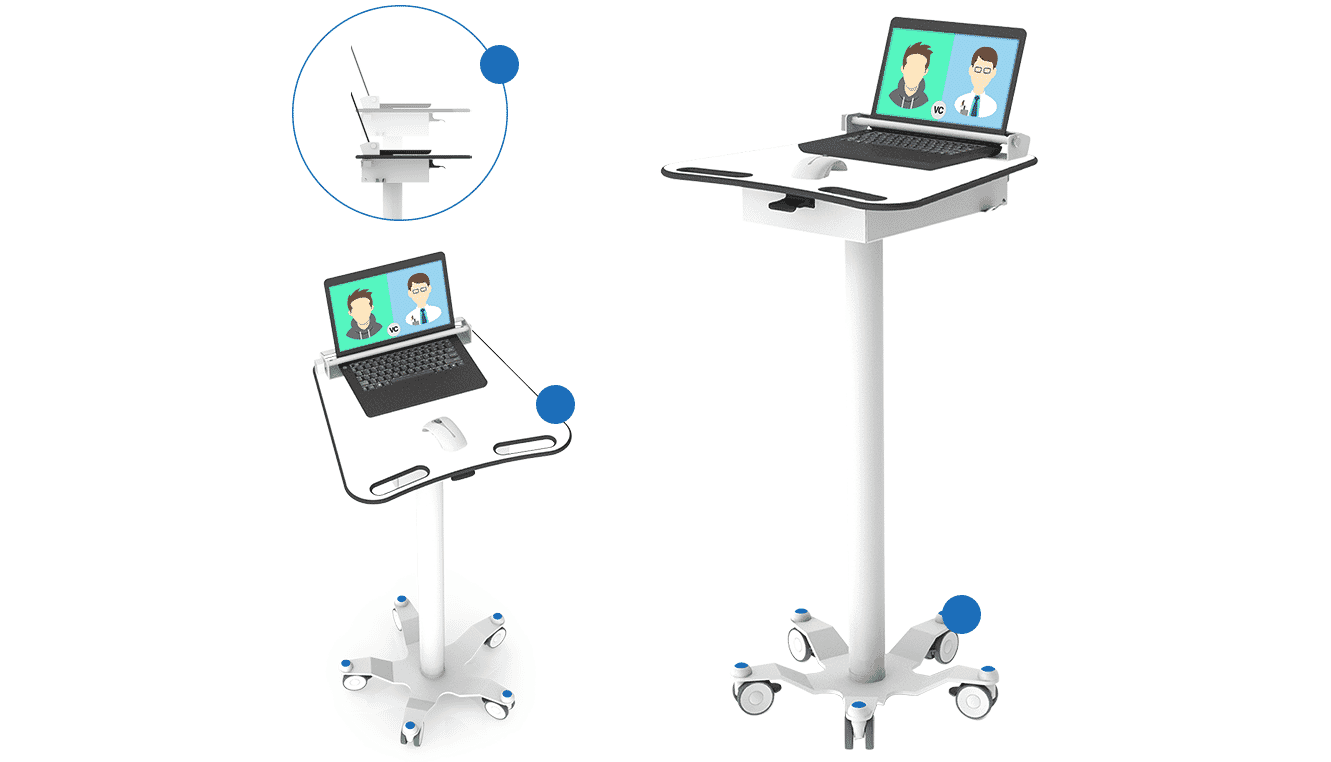 Accommodates All Users
Pneumatic height adjustment allowed physiotherapists to adjust the camera to help capture their movement.
This also enabled each user to adjust the worktop to a comfortable height.
Complete 'All-in-one' Solution
Each spacious worktop was able to comfortably fit a laptop.
Charging cables are neatly concealed alongside power bricks within the storage space beneath.
Increased Flexibility
The trust required a solution that was lightweight and easily maneuverable enabling them to move the laptop to the most suitable position when showcasing stretches and exercises.
The Laptop on Wheels vastly improved the user experience making online patient consultations more engaging.